Whether you are moored in the marina, or out and about in your boat, nothing can ruin a good day on the water like having to wade through trash or swim in polluted water. As you become aware of the waters you boat on, you will also become a valuable caretaker of those waters. But boaters also want to take care of their boats; so how do taking care of the waters and the boat fit together?
Some Suggested Equipment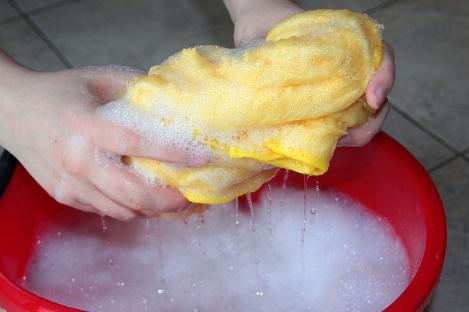 Know Your Cleaning Area
Enjoying your boat often means
keeping it clean for optimal performance. But to give back to the waters you enjoy, choosing the right place to clean the boat will be important. If you are dockside and trying to clean collected gunk around the waterline there will be a strong temptation to use cleaners that harm the waters and the marine life living in them. Use the dockside only for minimal deck cleaning with non-toxic cleaners. (Some are referred to below.) For cleaning the hull, engine compartment, or other bigger cleaning jobs, you will want to trailer your boat to an area where the water will not be fouled.
The Right Tools for Cleaning Your Boat
Your boat is a great investment. But making the boat last is easier when you use tools that will not damage the boat while cleaning it. Several sizes of scrubbing brushes will be a good start: A longer handled brush will be needed for harder to reach, out of the way places. Depending on your boat you may also want some flexible brushes of varying strength to reach places without breaking your arm or back. Smaller brushes are easier to use in buckets. Please be aware of bristle strength: different areas of wood or fiberglass on your boat will require different hardness or softness of brush. Using too harsh a brush will scratch or damage the boat deck or sides and create a bigger problem. Sponges (natural sea sponges are the best), mop and chamois cloth are items you may also want to keep handy while cleaning.
Protecting Waters from Oil
Boaters helping take care of the water are always aware of oil or gas spills. Boating in oil or gas is never fun and makes both people and marine life sick. Every boater needs to have a supply of oil absorbent rags or cloths on hand for any kind of spill. Special oil absorbent cloth is made for just this purpose. Many marine supply stores and other kinds of general merchandise stores will carry this kind of product. You cannot overestimate the importance of any spill; every little spill adds up to thousands of gallons of oil or gas polluting our waterways each year.
Getting the Right Kind of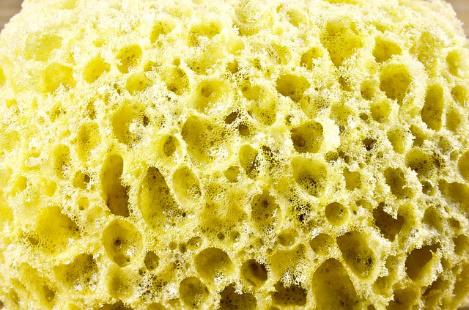 Clean for Your Boat
Taking care of what you put directly into the water is only the starting place for boaters. Whether at the water's edge or at home; your thorough cleaning supplies for your boat will still matter. Fortunately, there are a number of non-toxic, biodegradable boat cleaners on the market. If your boat has a cabin or below deck area, simple cleaners for household purposes will suffice. On deck, there are stronger cleaners which handle harsher stains. If your boat is equipped with a head, there are cleaners for the stains you can see and the germs you cannot see. And everything will smell much better, too. For washing your boat's hull and deck there are several household cleaners that are also eco-friendly. Your boat can also be cleaned with several kinds of homemade recipes using different kinds of vinegar, salt, and other household items.
In the long run, this variety of non-toxic, biodegradable boat cleaners makes your boating waters cleaner, safer and much more fun for you and your boating family. Here is a list of the top cleaners (made the 'top' because they meet all of the criteria for being 'green' and a lot of people have given them awesome reviews).
The EPA's Design for the Environment program created a label, called the Safer Choice, label. This means that the marine cleaning product has been given the EPA's stamp of approval. The following have all received that stamp.
Best Boat Soaps
Meguiar's Mirror Glaze Boat Gel Wash
This wash takes off spots, streaks, doesn't hurt the wax at all. It is biodegradable and really suds up very well. It's good for light dirt and general maintenance washes. The best thing about this, aside from the affordable pricing, is that it does not hurt protective coatings of any sort. This is REALLY good if you have a gel coat application as it is made to be used frequently and doesn't cause detergent 'burn'. For best results, most boaters state that they apply it with a large sea sponge or the sponges developed for use on cars and RVs.
This product has been awhile for a long time, and it is still extremely good for deck cleaning. What most users love about this product is that it is a multi-use cleaner. It can be used on fiberglass, painted surfaces, metal, rubber, gel coat, and it is sold in a concentrated so you can control the strength.
Best Boat Interior Cleaners
This smells a little 'funky', but it works like a charm. This is environmentally friendly, so if you have a bilge that is acting up, putting a bit of this in there helps tremendously. This also has the lowest toxicity rating of all of the boat cleaners on the market. Plus, it can be used on countertops, to wipe down interior walls (keeps the mildew down VERY well), and can be used on the head.
Seventh Generation
The Seventh Generation people make a whole range of en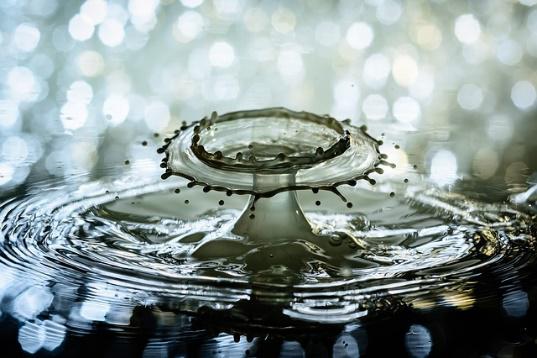 vironmentally safe products to use to clean your boat, from toilet paper to cleaners. They are all non-toxic and environmentally safe. Most of them cost slightly more than their toxic counterparts but well worth it. The overall quality of the products is comparable to their toxic counterparts, too.
Choosing to keep the waterways clean and healthy is part of the boating life of any serious boater. Many of the chemicals that some boaters still are determined to use can cause so much damage, from corroding fish tissue, to changing the pH of the waters. The boat cleaning product you choose does matter, and preserving our waterways for the generations of boaters to come does, too.