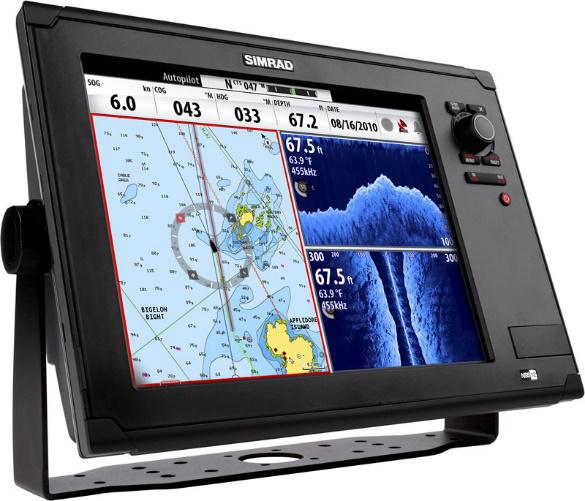 There's so much hype these days about GPS, especially boat GPS, that it's hard to tell the good ones from the lemons. Every boater keeps an eye on surroundings for approaching vessels and an eye on the sky for incoming weather. It's just a very good practice. Today that job of keeping an eye out is made much easier by having a GPS system of some sort on your boat. Whether you are looking for fish under your boat, storms coming over your boat, or meeting places on water or land, GPS is becoming a critical tool for serious boaters. Before selecting a GPS here're a few good points to keep in mind when getting a good GPS for your boat.
What Is the Right Size GPS for Your Boat?
Several companies offer marine GPS equipment. Different models fit better with different size boats, according to the boater's needs. Handheld GPSs come with a screen of about 2.5 inches. While their screen is harder to see, their strong point is being able
to slip them in your pocket. The portable GPS fits in a mount while on the boat. Having a larger screen of 3-4 inches makes it harder to actually hold the GPS while on the boat. But the portable device is easily removed from the mount to be used, depending on the software, on another boat, on an onshore visit, or in a car. Fixed marine GPS models come in screen sizes of 4 inches to over 7 inches. The larger the screen, the easier view of what you are looking for. Each size will have different antenna qualities and abilities, and different add-ons that can be plugged in. You will also want to consider power options while looking for the right size GPS for your boat. Some are self-contained with a battery; others can be plugged into 12-volt power. Still, others will be wired directly into the boat's power system.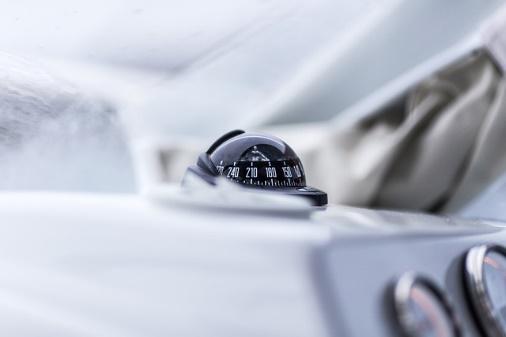 What Do You Need Your Boat's GPS to See?
Another consideration for your boat's GPS is what information you want from it. Some boating GPS models will only show the latitude and longitude location. Still, others will offer more specific locations on the water. Some boaters are finding the GPS to be essential in heavy weather. These more complicated marine GPS models will carry warning signals for the possibility of collision – with either another boat or a land mass. If you want to use your GPS on land as well as in the water, there are models which will carry full US street maps. Still, other GPS models can double as sonar to show what's under your boat.
What Maps Will You Need?
Deciding what you need to see will help in deciding what maps your marine GPS will need to use. Some models come only with the charts built into them. These may include charts for specific areas like the Hudson or the Delaware, and the costs. Other pre-loaded charts may allow for smaller rivers. Other GPS models come with interchangeable chips which will map ocean area and land masses worldwide. This means you are ready to navigate whatever body of water you are boating on or whatever region of the world you are visiting in.
With the right GPS, no boater needs to be surprised by weather or confused in a strange area, again. There's a GPS for every kind of boating need. What follows is a compilation of some of the most popular models. This popularity is based on reviews of the product by actual owners and was evaluated based on price, reliability, and function for the average boater who is looking for a good, solid GPS unit.
Best GPS for Boaters
Low Range Marine GPS
This is a great little hand-held, portable GPS for boaters. Waterproof, takes two AA batteries, comes with world marine and land based maps. It also has the added feature of more charts that can be uploaded if the charts you need aren't already loaded. Most users love the turn by turn which allows you to take and place historic maps over the modern ones, so you can see what has changed over the years. Not needed for navigating waters, but still pretty cool.
Garmin Montana 600 Marine Bundle
Also made by Garmin, this GPS for boaters is an actual touch screen. No fumbling with buttons, which is nice. It doesn't have sonar capacity, but it is Wi-Fi capable, which means that it can interface waypoints with other compatible devices. This gives you the capability of pre-loading your waypoints and saving them ahead of time. Also standard on this unit is the barometric gauge. This marine GPS is still considered portable, but it on the high end of that range. Most prefer to mount this like you would on a dash in a car.
Mid-Range Marine GPS
Lowrance Elite-4 HDI
This GPS for boaters isn't touch screen or portable, but it gets top marks on nearly everything else. The screen size is a little over four inches and has sonar capabilities up to 1,000 feet. There are all sorts of additional nautical charts available, and it works and plays well with other components. The sonar is so elegant that it can tell fish from cover and allows users to use their 'trackback' feature that goes back to earlier sonar readings offering boaters the chance to set waypoints for subsequent outings.
iPad with Navionics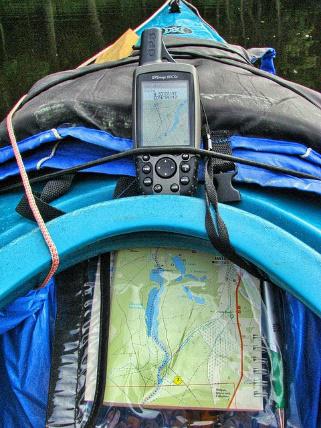 Many boaters opt to create their own GPS unit using the iPad. Convert your existing iPad by downloading Navionics (many of them are free), then customizing from there. This is a very good money saving move, but it requires the boater to be computer savvy, understand complex maps (Navionics can be difficult to read if you haven't done it before), and you will have to purchase an aftermarket adapter that will waterproof the iPad. Still, this is included in our list because it is multipurpose for boaters (and it is all about saving space). This means that boaters can use this device for navigation as well as watching the latest streaming shows, or talking to Mom via Skype.
High-Range Marine GPS
This offers boaters a full 12-inch touch screen interface. In color, offering
g sonar, radar, and mapping capabilities, this is top of the line and popular with users for many reasons. Users state that this unit is Wi-Fi compatible so that they can be down in the cabin, pull out their smartphone and see what the GPS readings are. They can also control it with their smartphone or tablets. The Evo 2 network that it uses is a Cadillac of sorts because it can make your ship into a 'smart boat', offering full automation of many of the boat's features, including autopilot, 3D imaging with Sonar, lights, cameras, television, and other equipment on board. The expansion options are also impressive.
With a 16" touchscreen display this is a big boy GPS. This unit was designed with the serious sailor, racers, and sports fisherman in mind. There is built in dual CHIRP sonar as well as scanning features that offers extremely clear imaging. Handles trolling motor transducers and updates your position an impressive 10 times a second. It networks like a champ and has a built-in Wi-Fi connector. This marine GPS allows for the addition of additional screens, will run dome radar, sensors, remote sonar, thermal cameras, GRID tech, and more. For those who sail, it has an enhanced wind rose, features lay lines, true wind data fields, and tide sliders. The only thing it won't do is fry your eggs in the morning.
Customize the GPS for Your Boat
Do you absolutely HAVE to have a GPS? The answer, here, obviously, is no. In the not too distant past sailors used this little thing called CHARTS, with plotters and a lot of math involved. Still, it can be done, and to be honest, is a dying skill as boaters opt for the easier tech. It is still a good skill to have since, as you well know, tech can suddenly go down. While most of the tech offered today for boaters is excellent and rarely goes down, having a Plan B is always a good idea when you are on the water. Knowing what you need by way of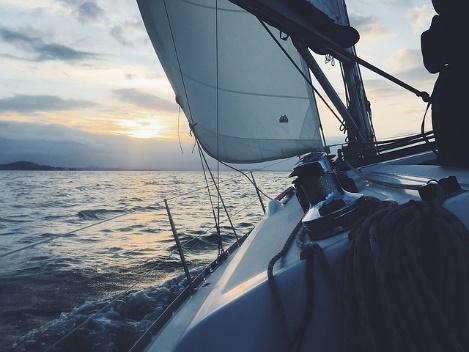 a GPS, and what you want it for, is the key ingredient. Buying the barebones GPS, and then customizing is also an effective way to get the most GPS for your buck.
Consider all that a global positioning system (GPS) can do for boaters. It can track the coordinates of the vessel, assist in navigation, guide you back to the marina, find fish, and let you know if the water is going to be too shallow for your boat. The features are nearly endless when it comes to what you can add-on. Keeping the above features in mind, select the GPS that fits your budget, your lifestyle, and your goals while on the water. Navigation, thanks to GPS for boaters, doesn't have to be a headache it once was, because now you can get there, from here.